Ari Sosawang (No Rebate)
Massage Therapist
Leaf Su**
Remedial Massage Therapist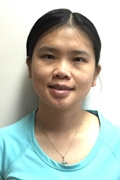 Leaf Su is a Remedial massage therapist with a Diploma and 2 years experience in Brisbane, and a member of AAMT. She performs Swedish Massage, Deep Tissue, Trigger Point Therapy, Lymphatic Massage, Reflexology, Sports Massage, Chinese Massage and Thai Massage. She will assess your condition confirming with your medical histories/problems then provides a specific treatment plan to suits each client. She believes everyone will be treated uniquely. All private health fund rebates are available.
Nisa R **
Remedial Massage Therapist/Thai Massage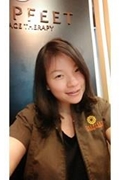 Nisa has Diploma of Remedial Massage Therapy and member of AAMT. She especially loves working on chronic back, neck and hip issues and the bulk of her clients suffer from one or more of these problems. Nisa also loves working on feet! Her variety techniques include, Deep Tissue Remedial Massage, Thai Stretching , Trigger Point Release, Sports, Swedish Relaxation, Pregnancy , Myofascial Release. She likes to keep busy. you might have to book her in advance, Don't miss out !!
Tomoko Murata ( Medibank, AHM & BUPA)
Remedial Massage Therapist
Meryl Robins*(No Medibank,HCF,AU,GUCH)
Remedial Massage Therapist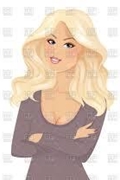 Meryl has a diploma of remedial massage and has been working in the massage industry for many years. She is able to perform both relaxation and deep tissue massage. She especially loves working on muscular chronic pain. She has many regular clients and keeps busy. She's available for BUPA, Aus Regional Health Group, NIB, CBHS & The Doctor's Health Fund.
Pie Nathomphol (No Rebate)
Massage Therapist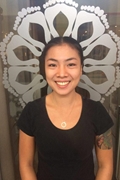 More than 7 years a professional Masseur, constantly learning to improve skills and customer experience. Pei is skilled in massage modalities including Deep Tissue, Sports, Remedial, Swedish, Pregnancy, Relaxation Massage and Thai Stretching. Pie blends traditional with modern massage techniques to create an unforgettable deep and flowing experience that will soothe all of your aches and pains.
Ken
Massage Therapist