Khammapas (Kim ) Fowler (No Rebate)
Massage Therapist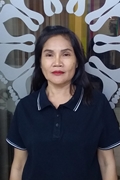 Kim has had 6 years massage experience working in Thailand. She was trained at the 'Wat That Thong' Thai Massage School in Bangkok. Kim performs Thai traditional Relaxation, Swedish and Deep Tissue Massage. She also performs Foot Reflexology and Pressure Points to relieve general aches and pains.
Ari Sosawang (No Rebate)
Massage Therapist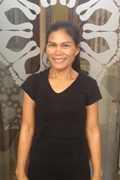 Ari has been working as a massage therapist for the past 6 years in Thailand. She is experienced in providing Swedish and Thai massage . She is also skilled in the use of many massage therapy treatments and techniques such as deep tissue, sport massage, pregnancy massage and reflexology.
Kanoon McCarthy (No rebate)
Massage Therapist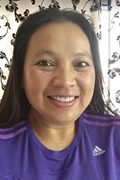 Kanoon had more than 18 years of experience working on neck, shoulder, lower back and hip issues. Kanoon has a certificate in "Advanced Medical Massage Therapy" obtained at the original "Wat Po Thai Traditional Massage School" in Bangkok. She also performs Sports Massage, Deep Tissue, Foot Reflexology, Relaxation Massage and Pressure Points for her clients who suffer from a range of problems resulting in relieving aches and pains.